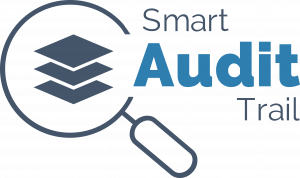 Smart Audit Trail
The Audit Trail Standard for Windows
Reduces the time and money required for the validation process by limiting control applications to strictly necessary functions
Tamper-proof thanks to access protection
Fulfils all Good Manufacturing Practice (GMP) and Good Laboratory Practice (GLP) requirements
Audit Trail can be retrofitted for Windows applications
Smart Audit Trail means quality assurance at the highest level. With Smart Audit Trail, you define and monitor all user inputs in the production stage and ensure processes are fully documented. Our solution enables you to assign user authorisations, activities and applications with precision, as well as accurately monitor all file changes in your system.
We provide a complete validation package including test cases and documentation, as well as advising you on which package is best for you.
Contact us to arrange a personalised product demonstration.
For more information, visit SmartAuditTrail.at